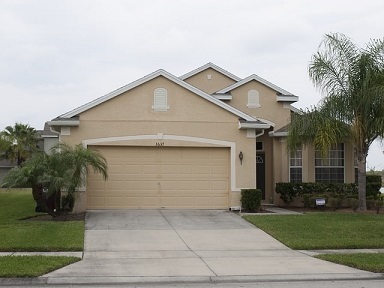 Read time: 7 minutes
What you will learn in this article:
Average Cost of Home Insurance in Florida
13 Factors that affect the cost of homeowners insurance premiums in Florida
As a large independent agency located in Florida, we have had the privilege of working with thousands of customers to insure their homes. One question that regularly comes up is "How much is Homeowners Insurance in Florida?"
Here's what I can share based on our experiences over the past 12 years.
Average Cost of Homeowners Insurance in Florida
As an analytical person, I have spent considerable time researching this important topic. I started by calculating the average cost of home insurance paid by our clients. The average I calculated is based on thousands of clients who are all located in Florida. This average also includes policies written by over 32 different companies including Nationwide, St Johns, AAA, Progressive and many others.
My findings showed the average cost of home insurance in Florida in 2017 is $1,528 per year.
This is the average. It is not the cheapest policy, nor the most expensive. The range or prices in our agency goes from $428 to over $10,000 per year.
Comparing your home insurance premium to our agency's average will surely raise some questions and confusion in your mind. Why am I paying so much more or less for my policy? Am I being charged the correct price? Are there ways to save money?

Insurance companies use 13 factors to determine home insurance rates. These factors include: Location of home, distance to water, age of home, construction materials, and deductibles chosen, just to name a few In the next section, we review these 13 factors and how they impact a a home insurance rate in FL.
---
Get Fast & Free: Home Insurance Quotes Florida

We can shop 32 different homeowners insurance companies, so you don't have too.
---
13 Factors that can change the answer to
"How much is Homeowners Insurance in Florida? "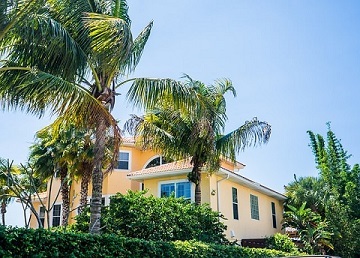 Many factors impact the cost of your homeowners insurance policy in Florida. Each insurance company prioritizes these factors differently. So be sure to shop around with an independent insurance agent in Florida to make sure you are getting the best value for your home policy.
These are the factors that influence the cost of a Florida home owners insurance policy:

Insurance Value of your Home - A home insured for $150,000 costs less than a home insured for $300,000.
Distance to the Ocean - Homes located closer to the ocean are more likely to be damaged by a hurricane. Insurance companies charge more for homes on the beach than inland.
Location in Florida - Homes in South Florida cost more to insure than North Florida Homes. Homeowners Insurance in Jacksonville can cost thousands less than homeowners Insurance in Sarasota, FL. South Florida homes are more likely to experience a hurricane.
Deductibles Chosen - Higher deductibles lower your premium. The most common deductible is $1,000. However if you can afford it $2,500 or $5,000 deductible will lower your cost.
Construction of Your Home - Concrete Block houses cost less to insure than frame constructed houses. Brick Veneer houses land in the middle of the pricing model. Frame homes are more likely to be damaged by a fire or hurricane, so insurance policies cost more for these properties.
Age of Home - New homes are less expensive to insure than older homes. However, if you have an older home that has had updates to the roof, plumbing, heating, and electric, insurance companies will typically provide you additional discounts.
Hurricane Shutters - If you have hurricane shutters on all windows and all doors you will pay less than a neighbor who does not.
Shape of the Roof - Homes with hip shaped roofs fair better than those with gabled shaped roofs in hurricanes. Homes that have a hip shaped roof of 90% or more will enjoy a deep discount.
Claims you filed - Customers that have filed claims may pay more than those who have not. Typically a claim from an Act of God (like a hurricane) do not impact the cost. However, clients with theft, fire, or water damage will pay more. Claims can impact your rate for up to 3 years.
Age of Roof - Homes with new roofs pay less than homes with older roofs. If you just got a new this may be a good time to shop and compare your options.
Options you select - You can add on coverage for jewelry, sinkhole, water and sewer backup and replacement cost on contents. These options are add on and cost more. They are priced individually, so how much you'll pay for your policy depends on what exactly coverage you select.
Credit - Whether you agree or not, many insurance companies use an credit based insurance score to determine your price. So keeping great credit or working to improving your credit, can help lower your costs.
Insurance Company Selected - Let's face it, different insurance companies do better with different types of homes. If we shop a home (using the same coverage), the price each insurance company charges will be different. That's one of the reasons we work with all the best insurance carriers in Florida and are able to give you the most competitive rates. However, if the same home is quoted by the SAME insurance company (regardless of agent chosen) it will be the same price. If it is not, BUYER BEWARE. These two quotes do not have the same coverage. Examine the quotes carefully, and talk to an agent you trust.
The factors above will greatly influence the cost to insure a home. This is why the range of costs in our agency run from $428 to over $10,000. The more favorable your situation is to the factors above the less you should pay. For example, a client wishing to insure a 1980 built $500,000 beach front home in Sarasota that has had one claim should expect to pay more than another family that wants to insure a 2017 $150,000 town home in Jacksonville. The best way to find out how much your home should cost is to work with a reputable independent insurance agent.
Related Articles
List of Florida Homeowners Insurance Companies: The 25 Largest
Looking for Manufactured Home Insurance Florida? Check out our sister company
Talk with our Florida Home Insurance Experts ... Today!
We know every home is unique. We can help you get the best price and value on your home owners Insurance rates. Call us today at 904-268-3106.


Where you live in Florida makes a huge impact on the premium you pay.
Jacksonville FL - In my experience, average Homeowners Insurance rates in Jacksonville FL range from $900 to $1300 per year. However, I have seen newer homes in Jacksonville cost as low as $400. But a 50 year old home near the beach with multiple claims can cost over $2,000 per year in Jacksonville.
Orlando and Central FL - A home in Central Florida averages from $1,500 to $2,000 per year.
South Florida area - And an average home in South Florida ranges widely from $3,000-$5,000.
Panhandle Region - Averages $1,800 to $3,000. Houses closer to the beach are in higher range.
But again, be sure to compare your rate... and compare the coverage quoted. ( It's always less expensive to insure your home for a lower coverage. But you definitely don't want to under-insure your most valuable asset.)