Homeowners Insurance Jacksonville FL
Your home is one of your biggest investments, and you want to protect that investment with the right home insurance coverage. Floridians pay some of the highest homeowners insurance rates in the country, so we know that finding an affordable home insurance policy is very important. At the same time, you don't want to cut corners with your protecting your biggest asset. We can help you find the right combination of a low price and the right coverage - just for you.
We can shop your homeowners insurance so you don't have to. We work with over 32 different top insurance companies. Our agents can help you find that right balance when you are taking out a policy for homeowners insurance Jacksonville, FL (on any home insurance in Florida).

---
A Beginners Guide to Homeowners Insurance Jacksonville FL (or any city in Florida)
If your are a first-time home buyer home or just now reviewing your homeowners insurance Jacksonville FL, chances are you are overwhelmed. There are many choices of home insurance companies and options for coverage.
Homeowners insurance Florida is very important, so you should do a little homework to make sure that the policy you get is the best for your home. To help you get started, read our primer on the basics of Homeowners Insurance
Part 1: How it works - The 6 Coverages on Homeowners Insurance

Whether you live in Jacksonville, or another city in Florida, a standard homeowners policy combines 6 different categories of insurance into one policy. The coverage categories include your home, detached structures, personal belongings, loss of use, liability, and medical payments. A homeowners policy provides protection for each of these categories on one policy- each type is labeled Coverage A through Coverage F on a Homeowners Insurance Jacksonville FL policy.
---
Protection for the Structure of your Home - Coverage A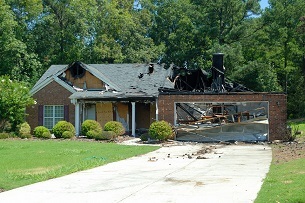 Property or Dwelling Coverage typically pays to repair or rebuild your home if it's damaged or destroyed by an insured event like a kitchen fire or windstorm. In Florida, homeowners policies (H03) pay the replacement cost (not the depreciated value) of your home. But the policy will not pay more than the limit you select. Purchase enough coverage to rebuild your home. You may need a separate flood policy to cover flood damage, even if caused by hurricanes.
Protection for Your Detached Structures - Coverage B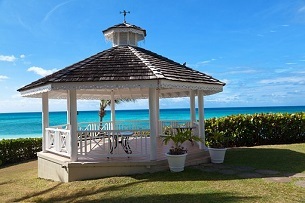 Your home may have a storage shed, detached garage, or gazebo. You need coverage for damage to these detached structures too. Generally, Detached Structures are 2% or 10% of the amount of insurance you have on your home, but higher limits are available. If you rent a detached structure to someone else or use it in a business, be sure to tell your agent. You will need special coverage for these uses of a detached structure.
Protection for Your Personal Belongings - Coverage C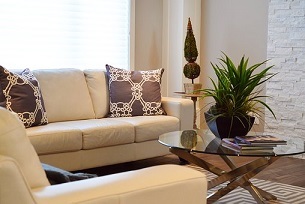 Your home is filled with furniture, clothes, electronics and other items that mean a lot to you. Personal Property Insurance helps replace these items if they are lost, stolen or destroyed as a result of a covered loss. Personal Property is usually 50% of the amount of insurance you have on your home, but you can purchase more or less coverage.
During a claim, policies pay the depreciated value of your personal belongings. For an additional cost, typically 5%-10% of the premium, your policy can pay the replacement cost of your items.
Make an inventory of your home and personal belongings. If possible, make a list as well as take photos or video – using two inventory methods can help expedite the claim resolution process. Keep this list somewhere other than your home - like an online storage vault or your safety deposit box.

Expensive items like jewelry, watches, guns, furs and collectibles are covered, but there are dollar limits if they are stolen. To insure their full value, purchase a jewelry policy or a rider on your homeowners policy for their appraised value.
Additional Living Expenses- Coverage D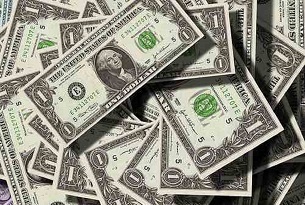 If you can't live in your home because of a covered loss, your home insurance policy will pay additional living expenses (commonly for up to 12 months) while damage is assessed and your home is repaired or rebuilt. For example, if you had a fire in your kitchen, this coverage will reimburse you for hotel bills, restaurant meals and other costs that you have that are over and above your normal living expenses.

Protection for You & Other People (Liability Insurance) - Coverage E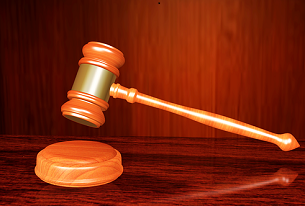 Personal Liability Coverage covers you against lawsuits if someone is injured on your property and you are to blame. It also covers you for property damage that you or family members cause to other people. The coverage generally applies anywhere in the United States. If you have dogs, purchase an animal liability endorsement on your policy to cover your against lawsuits coming from dog bites and injuries to other people.
When choosing your liability coverage limits, consider things like how much money you make and the assets you own. Your personal liability coverage should be high enough to protect your assets if you are sued. Typically liability limits on a homeowners policy are $100,000 or $300,000. If you have higher assets than this, consider an umbrella insurance policy that extends your liability coverage to $1 million or more.

Medical Coverage- Coverage F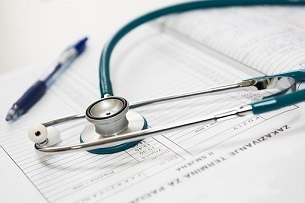 This covers medical expenses for guests if they are injured on your property, and in certain cases covers people who are injured off of your property. It does not cover health care costs for you or other members of your household. Typical medical payments limits range from $1,000 to $5,000.

---
Beginners Guide to Homeowners Insurance Jacksonville FL
Part 2: What Is NOT Covered
Part 3: What Is Covered

Part 4: The Three Deductibles

Part 5: Optional Coverage Available
Part 6: How to Save Money
Part 7: How much does Homeowners Insurance in Florida Cost
Part 8: How to Shop

Other Related Articles:
List of 25 Largest Florida Homeowners Insurance Companies

Looking forMobile Home Insurance Insurance in Floridaa? Check out our sister company. My Florida Mobile Home Insurance
---
Talk with a Friendly Florida Homeowners Insurance Expert!
We know every home is unique. We can help you get the best price and value on Homeowners Insurance Jacksonville FL.
Call us today at 904-268-3106 or Request a Homeowners Quote and we will call you!


---