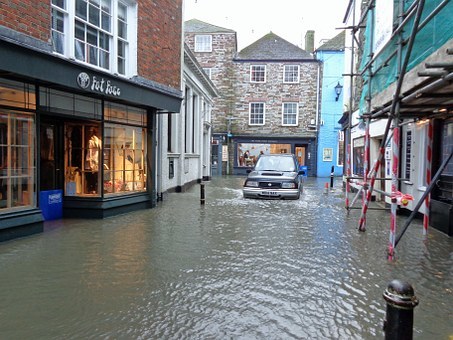 You have accomplished what most people only dream…. You own your own home. Did you know that your Homeowner's Insurance policy has one shortcoming that could destroy everything you have worked so hard to achieve?

Facts about Flood Insurance for Florida Homeowners
Almost 20% of all flood claims come from areas considered low to moderate risk
Everyone in Florida lives in a flood zone
Over the last two years, floods have hit homes and businesses in all 50 states
You are six times more likely to experience a flood rather than a fire
Less than 50% of all flood disasters qualify for federal assistance – and this "assistance" usually comes in the form of a loan – which is repayable with interest
Home Insurance does not cover Flooding
National Flood Insurance is affordable! Remember: There is a 30 day waiting period before a new flood policy takes effect after you purchase it. So you can't buy if once a hurricane targets Florida.
How Much does Flood Insurance Cost?
Flood Insurance costs vary depending on how much coverage you purchase and what flood zone the property is located in.A FEMA Flood insurance policy costs apx $450 year to insure as $250,000 house that is in a low risk flood zone.
Read our blog article for the scoop on How Much Does Flood Insurance Cost In Florida? Prices & Premiums 2017
Frequently Asked Questions about Flood Insurance
As an independent agent, we get asked common questions about flood insurance. Some of the most frequent questions about flood insurance include:
Am I required to have it?
What does it Cover?
How much do I need?
How do I buy Flood Insurance in Florida
Read our article on Florida Flood Insurance for the answers the the most frequently asked questions.
Or Call us at 904-268-3106. We are always happy to help!