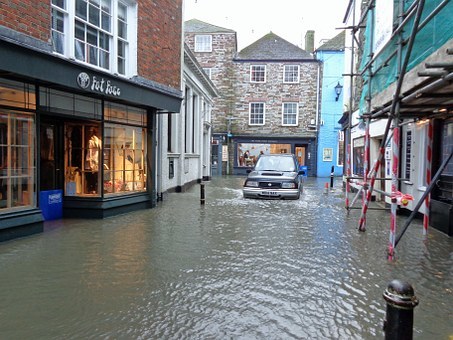 You have accomplished what most people only dream…. You own your own home. Did you know that your Homeowner's Insurance policy has one shortcoming that could destroy everything you have worked so hard to achieve?
Homeowner's Insurance in Florida does NOT cover flood damage.
If this doesn't sound very serious, you should know the following facts:
Almost 25% of all flood claims come from areas considered low to moderate risk
Everyone in Florida lives in a flood zone
Over the last two years, floods have hit homes and businesses in all 50 states
You are six times more likely to experience a flood rather than a fire
Less than 50% of all flood disasters qualify for federal assistance – and this "assistance" usually comes in the form of a loan – which is repayable with interest
National Flood Insurance is affordable! A FEMA Flood insurance policy costs apx $450 year to insure as $250,000 house that is in a low risk flood zone.
Remember: There is a 30 day waiting period before a new flood policy takes effect after you purchase it. So you can't wait until right before you need it.

You have worked hard to be in the position you are in today. Get the peace of mind you deserve
---
Related Articles:
How Much Does Flood Insurance Cost In Florida? Prices & Premiums 2017
Call us at 904-268-3106 or visit or click for a FREE no-obligation Flood Insurance Quote.