In Florida, owners of Limited Liability Companies (LLC's) who want to be exempt from worker's compensation insurance must file for and receive an exemption from the State of Florida Division of Workers' Compensation. While these exemptions are free for owners of LLC's not involved in the construction industry, they expire every 2 years. And because this requirement came into effect in July 2013, a lot of these exemptions are expiring now.
If your exemption expires and is not renewed, or if there is a lapse between its expiration and the renewal of the exemption, your workers compensation company will likely "include" the officer in the workers compensation payroll figures for the period of time that he/she does not have an active exemption. This means that the workers compensation company will likely charge you extra premium (for that period of time the officer is not exempt).

How to renew your Floida Workers Compensation Exemption
To renew your exemption, you need to visit the Division of Worker's Compensation's website at myfloridacfo.com/division/wc/exemption.htm and "Click here to apply for or renew an exemption, to modify your application, or print your certificate."
If you have questions about your exemption, you should contact the Division of Workers Compensation. If you have questions regarding how your exemption affects your workers compensation premium, you should call your insurance agent.
If you don't have a relationship with your current insurance agent, would like a second opinion on your workers compensation, or to get a workers compensation insurance quote, contact us at 904-268-3106 or click here to get a work comp insurance quote.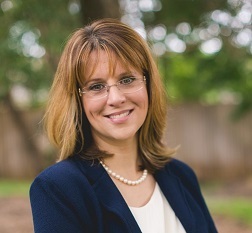 Susan Augustyniak, CIC
Augustyniak Insurance Group
904-268-3106