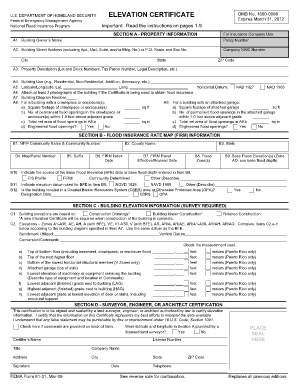 FEMA (Federal Emergency Management) publishes a standardized form called an elevation certificate. A Surveyor usually completes the form, but can also be done by a engineer or architect.
The information on this form is used determine the cost of flood insurance for a specific property located in a high risk flood zone (A, AE, V, VE, etc).
The Elevation Certificate Provides:

Address, Description, and Usage of Property
Flood Insurance Rate Map (FIRM) Information
Flood Zone of the Property
Base flood elevation for the property
Number of Feet above the base flood elevation your particular house or commercial property was built.
Color photos of all sides of the building
Each building on your property will need a separate elevation certificate. You only need it when you property is in a high risk flood zone zones. If your home is in a low or moderate risk zone (X, C, B) you will not need this document.
Is an elevation certificate required?
No. You can get flood insurance through the National Flood Insurance Program (NFIP) without an elevation certificate. However, flood insurance premiums are thousands or tens of thousands of dollars more without one. We recommend having an elevation certificate on your property when it's in a high risk flood zone like A, AE, V, or VE.
Using an Old Elevation Certificate
Yes, you can use an old certificate to purchase flood insurance. You can even use one provided by a former owner, as long as there have not been substantial changes to the homes foundation or footprint. If you want to use an older cert, you will likely be asked by your agent to provide new color photos of the front and rear of the structure.
How much do they cost?
If you can't locate your certificate or if FEMA recently changed your flood zone to high-risk, you will want to obtain a new certificate. An elevation certificate results in the most affordable flood insurance in an A, AE, V, or VE zone. The typical cost of an elevation certificate is between $350 and $550.
---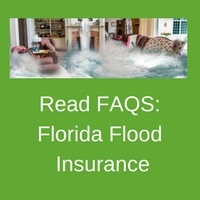 Related Articles:
---
Or Talk with one of our Florida Flood Insurance Experts Today! Call us at 904-268-3106 or request your online flood insurance quote.