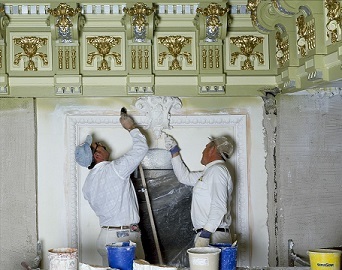 Your business can suffer serious financial setbacks if your subs don't have the proper exemption or workers compensation insurance. Learn how to protect your business from a subcontractor's mistake in handling their workers compensation policy.

Do you sub-contract work to other construction trades in Florida?
By Florida law, every single person working on a construction job site is required to either be covered by workers' comp insurance or have a valid workers' compensation exemption.
­ If you hire a subcontractor who doesn't have an insurance policy or an exemption, the responsibility for any work-related injuries will fall to your business and your workers' compensation insurance company. Your business can be responsible in 2 ways.
1) Your business can be responsible when your subcontractor's workers' compensation coverage gets cancelled. If a sub's employee then gets hurt on the job site, the responsibility for that injury can fall to your business and your workers' compensation insurance company.
2) If your sub's exemption expires, your business can be held responsible for your sub's injured worker.
An workers comp exemption in Florida lasts only two years.
If that exemption expires and the subcontractor does not renew it timely, that sub is no longer exempt.­
If he/she is hurt on the job, a claim can be filed against your workers' compensation insurance to cover the injury.­
Your workers compensation policy can increase. You will also owe additional premium (cost of the policy) to your workers compensation insurance company for the uninsured sub. This is usually found during an audit of your workers comp policy.
The Florida Division of Workers' Compensation issues an exemption for one individual. It does not issue them to a business. So each person on the job site must either be covered by a workers compensation policy or hold a valid exemption.
Florida Workers Compensation Policy Tracking Database
How can businesses in the construction industry protect themselves?­
We recommend the State of Florida's Construction Policy Tracking Database.­
This is a free service offered by the Division of Workers' Compensation that will notify contractors when their subcontractors' insurance coverage or exemptions expire or are cancelled.­ You simply enters the workers' comp policy or exemption information for all his/her subcontractors, and the database will track the subs' policies and/or exemptions. It will alert you by email if a subcontractor's policy is cancelled or if an exemption expires.­ The link to the Construction Policy Tracking Database is:­ https://contractor.fldfs.com/
You can also look up the status of any work comp policy here­­ without tracking them on an on-going basis:https://dwcdataportal.fldfs.com
If you have any questions concerning the tracking database, you can contact the Division of Workers' Compensation's Customer Service at 850-413-1609 or email .

Related Articles:
How do I make sure the subcontractor I hire has a valid workers' comp policy or valid exemption?
Florida Workers Compensation Insurance
Susan Augustyniak