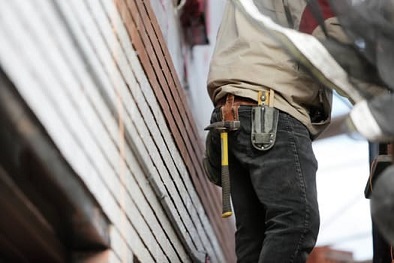 You should collect a certificate of insurance or a valid exemption certificate. Then you should independently verify them using the state of Florida Databases we discuss below. You can even sign up for automatic alerts with the State of Florida when your subs policies or exemptions expire.

Collect a Certificate of Insurance (COI). A COI shows:

the name of the insurance company issuing the policy & the insurance agent
the policy number
the date the policy starts and stops
the company or business being insured
the date the certificate was issued.
Ask for new certificates if they are older than 60 days or verify using the databases below.
Gather the sub-contractors Florida exemption certificate. You should verify
the exemption is current
the exemption is not expired (they only are good for 2 years)
the exemption lists the correct business name and worker
Then, verify this information & sign up for automatic alerts if the sub-contractors policy cancels. You can do this using the State of Florida databases discussed below.



How to verify if your sub-contractor has a valid workers' compensation policy or work comp exemption in Florida

You should not rely only on COI's or exemption certificates from your subs. Insurance policies can be cancelled mid-year if the premiums aren't paid, and exemptions expire every 2 years. If this happens to be one of your subs, you will be at risk. You may be responsible for your sub's injuries, and your workers compensation policy premium may increase if your subs let their workers compensation policy lapse.
The best way to protect yourself and company is to independently verify the information you get from your subs by using two free databases maintained by the State of Florida.
The first database is the Proof of Florida Workers Compensation Coverage database; This database lists all businesses in Florida who have a worker's comp insurance policy, as well as all individuals who have an exemption.
The proof of coverage database can be searched by employer name, Federal Employer Identification Number (FEIN), policy number or the exemption holder's social security number. You will be able to see the policy information for your subcontractor, including when the policy expires, how much payroll is being reported for the policy, and the governing class code being reported for the policy. For your subs with exemptions, you will be able to see proof of their exemption and when it is set to expire.
The second database is the Florida Construction Workers Compensation Policy Tracking Database.

By entering the information for all of your sub contractors, you can track your sub's policies and/or exemptions. If you sign up, the database will send you an email if a policy is cancelled or if an exemption expires, so you can stop using that sub until they get the property coverage.
To access the databases, go to MyFloridaCFO.com/division/wc and click on databases. Then click either "Proof of Coverage Database" or "Construction Policy Tracking."
If you are unsure of what you need or if you would like to review your insurance limits, feel free to call our office at 904-268-3106 or Toll Free at 888-212-7858. . We are open Monday to Friday 8:30 am to 5 pm.

Related Articles
Florida Workers Compensation Insurance : Learn the Basics